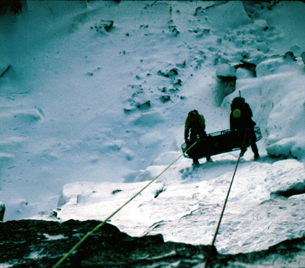 This program is designed to provide an introduction into the concept of Situational Awareness, and its critical role in safe and effective search and rescue operations.
This material is designed for search and rescue professionals at all levels of experience from novice to veteran.
At the conclusion of this course, students should be able to:
Identify the three stages of Situational Awareness,

Understand seven key factors that reduce Situational Awareness,

Recognize common errors in Situational Awareness, and

Identify ways to avoid the loss of Situational Awareness
To achieve the Certificate of Completion, participants must review each of the four Lessons, complete a Comprehension Quiz after each lesson, and score 80% or better on the Final Exam.
Photo: © Charley Shimanski. ALL RIGHTS RESERVED